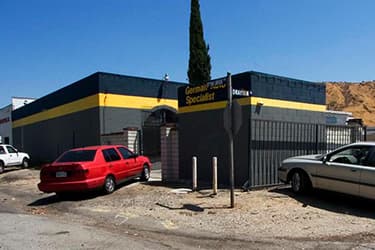 A Few Words About German Auto Specialist
German Auto Specialist has a proud and lengthy tradition of hiring the best factory trained managers to provide knowledgeable and valuable service to our customers in Santa Clarita, CA.
German Auto Specialist was founded in 1965 by German native Max Bolt. Two years later in 1967 Gerhard Hollatz also a German native and factory trained in Germany took over and became owner & operator of the business for over 30 years.
In 1999, Mr Hollatz retired, and now Manfred Senftleben (also factory trained in Germany) takes over as manager, and strives to provide the great service that this shop has provided now for over 56 years to the Santa Clarita, CA community.
At German Auto Specialist, we promise to provide the best customer service and competitive prices for all of our work. We stand by all our work and provide warranties for all services. Come down to our shop or give us a call. Give us the opportunity to serve you. (661) 259-3530